Could you use an extra $50? I know I could! Although it seems like $50 doesn't get you as much as it used to
(remember when you could fill your tank, buy dinner, and still have change leftover for a movie rental?!?)
, but there are still a lot of great items you can buy with fifty bucks.
Here's a list of some of the awesome finds I discovered at Target, and guess what? You could get every last thing on this list for just under $50.
Check out my finds and then scroll down to the giveaway to enter. And hey, if you see something you like, please consider buying it by clicking on one of my affiliate links seen here. You'll get a great deal, and I'll earn a few cents to keep my blog running!
Men's 3-Piece Bath Set
This bath set has a sisal body glove, a sisal back scrubber and a nail brush. Bonus: The brush has a pumice stone on the back for making sure rough spots stay callous-free.
Price? $8.99
Salad Server
This salad server is perfect for taking your salad on the go with its capacity for 8.5 cups of salad on the bottom and a separate compartment for holding 4 oz of salad dressing on the top. When it's time to eat, just release the lever to pour the dressing on the salad, shake, and enjoy!
Bonus:
They also come in personal size!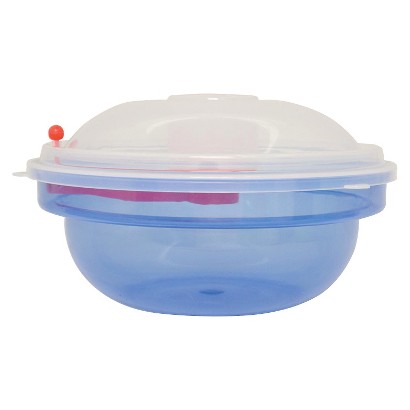 Price? $6.99
LEGO Legends of Chima!
If you've got a kid, you know that LEGO's are "in" this year. This glider set from Legends of Chima is a 109-piece set that comes with a Razcal minifigure and buildable weapon.
Bonus:
You can get free standard shipping on this item with a purchase of $50 or more on Target's website.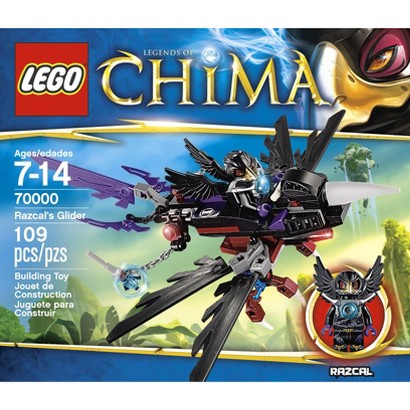 Price? $7.41
37-Pocket Jewelry Organizer
If there's one thing I hate when I'm getting ready in the mornings, it's discovering that I can only find
one
of my earrings. Or that I'm suddenly missing my favorite hair-clips. Or that two of my necklaces are tangled together.
(Ick, that is the worst!)
This organizer with 37 soft vinyl pockets allows you to find your jewelry quickly and easily every time.
Bonus:
You can hang it in your closet!
Price? $7.59
Method All-Purpose Cleaner
If you love the scent of grapefruit, you'll love this natural, all-purpose cleaner from Method. With their non-toxic plant-based formula, this cleaner is a good choice for any family looking to remove chemicals from their children's play & eating areas.
Bonus:
You can save 5% on this product when you subscribe to receive it on a delivery schedule from Target!
Price? $2.99
Play Circle Hairdressing Set
Do you have a little lady at home that adores all-things-girly? I know I do! That's why I'm a huge fan of the Play Circle toys over at Target. They have the cutest play-sets for a
really
great price.
Bonus:
Comes with its own case to store everything in!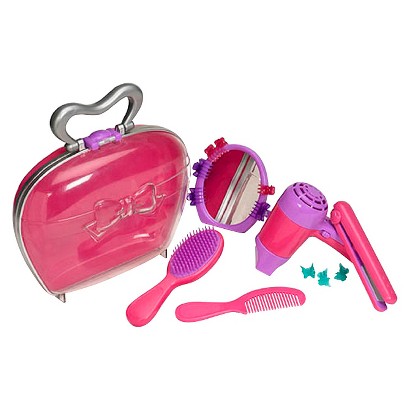 Price? $12.99
Up & Up 64-count Crayons
When I was a girl, my grandma had a crayon caddy with a see-through top and so many colors I could never pick which to use first! This crayon caddy from Up & Up has the same see-through top & comes with 64 different colors for an amazing price!
Bonus:
The caddy has a built-in crayon sharpener!
Price? $3.00
And our grand total is... 49.96!
Ready for a chance to win some spending cash?
Keep scrolling to enter the giveaway!
Welcome to the Facebook Fan Appreciation $50 Gift Card Giveaway!
This giveaway is hosted by:
and
The fantastic group of bloggers listed above have come together to bring our readers
the chance to win $50 PayPal Cash or a $50 Amazon Gift Card of winner's choice!
We love our fans and want to show our appreciation by giving you all the opportunity to win a little extra spending money!
We blog because we love sharing our ideas to the world, and as our audience we appreciate & love you!
Without you all, we would just be a bunch of crazy-people typing to ourselves on the computer. ☺
So check out the deets below, then get to entering - the winner could be you!
The Deets:
One winner will receive their choice of either (1) $50 Cash via PayPal OR (1) $50 Amazon Gift Card.
Open Wordwide, ages 18 & older only.
One entrant per household, void where prohibited.
Winner will be chosen randomly via the Giveaway Tools entry form and notified via email provided.
Winner will have 48 hours to claim their prize before a new winner is chosen.
Giveaway begins August 21, 2014 at 9 PM CST and ends August 27, 2014 at 9 PM CST.
Good Luck!
Disclosure: MasterofMom.com is not responsible for the distribution of this giveaway. MasterofMom.com was not compensated for this post and, as always, my opinions are my own.